Focal Point: Youth, Young Adults, and Mental Health
The
Research and Training Center for Pathways to Positive Futures

annually publishes the research review Focal Point, which is mailed free of charge to 17,000+ readers and viewed online by thousands more.

Each issue of Focal Point explores a topic related to youth and young adult mental health and the transition to adulthood. Contributing authors offer perspectives and research from a variety of fields, including social work, psychology, sociology, juvenile justice, child welfare, public health, public policy, and neuroscience.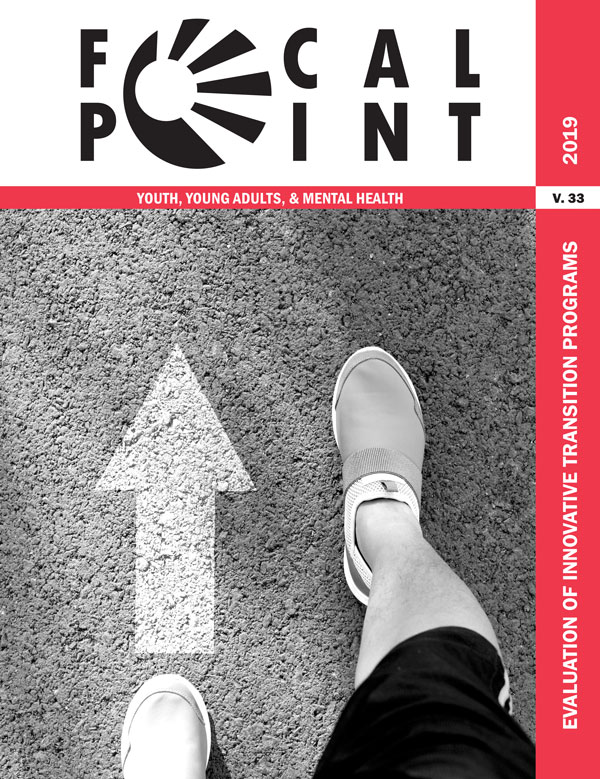 Current issue: "
Evaluation of Innovative Transition Programs

"

(2019)

, v.

33

This issue of Focal Point explores the findings from the local evaluations conducted by Healthy Transitions grantees over the past 5 years as well as present evaluation findings from two other innovative programs for transition-aged youth and young adults. Taken together, the articles in this issue supply service providers and planners across the nation with an indication of the successful outcomes generated by a variety of program approaches.
Previous Issues of Focal Point
Focal Point has been produced since 1986. Issues from 2000 to present can be found on this page. You can also view issues prior to 2000.