Focal Point: Youth, Young Adults, and Mental Health

The
Research and Training Center for Pathways to Positive Futures

annually publishes the research review Focal Point, which is mailed free of charge to 18,000+ readers.

Each issue of Focal Point explores a topic related to youth and young adult mental health and the transition to adulthood. Contributing authors offer perspectives and research from a variety of fields, including social work, psychology, sociology, juvenile justice, child welfare, public health, public policy, and neuroscience.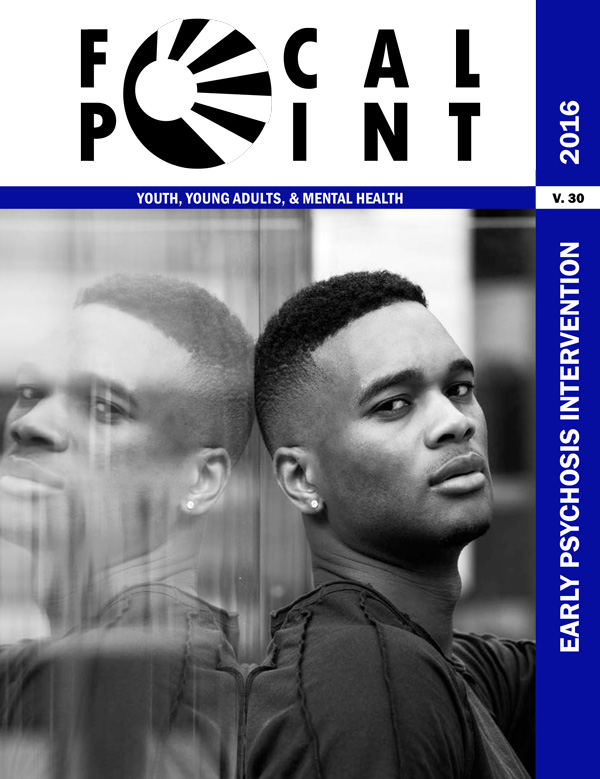 Current issue: "
Early Psychosis Intervention

"

(2016)

, v.

30

This year's issue of Focal Point explores early psychosis intervention services. Throughout history psychosis has traumatized and permanently disrupted people's lives, but early psychosis intervention is showing that much of this trauma and disability can be prevented. Early psychosis intervention services are rapidly becoming available in every state of the US, and thousands of people who have lived through psychosis are speaking out and proving that we have every reason for hope.
Previous Issues of Focal Point
Focal Point has been produced since 1986. Issues from 2000 to present can be found on this page. You can also view issues prior to 2000.